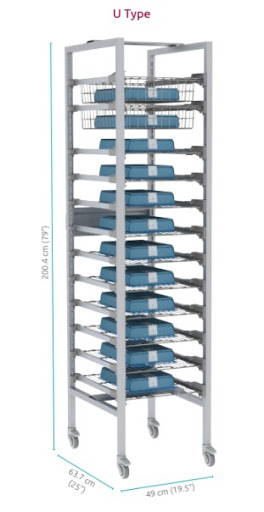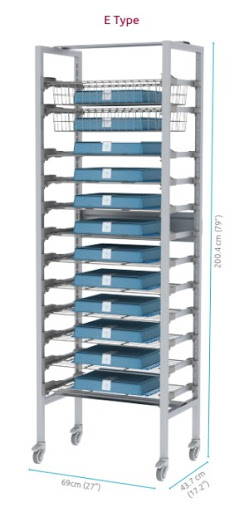 The Hygieia system was designed to provide the optimum shelving solution for areas that
require the highest cleaning standards


It is best suited for your operating room and central sterilization environment. It can be used in any other storage location throughout the hospital. The Hygieia racking system has unique features that don't exist with any other similar system in the market.
Sealed Structure
There are no open holes within the structure of the frames, therefore all surfaces are accessible for cleaning
Materials
The entire system is made of powder-coated aluminum; therefore, it can be cleaned with a variety of liquids
Instant Assembly
Easy assembly and modification as needed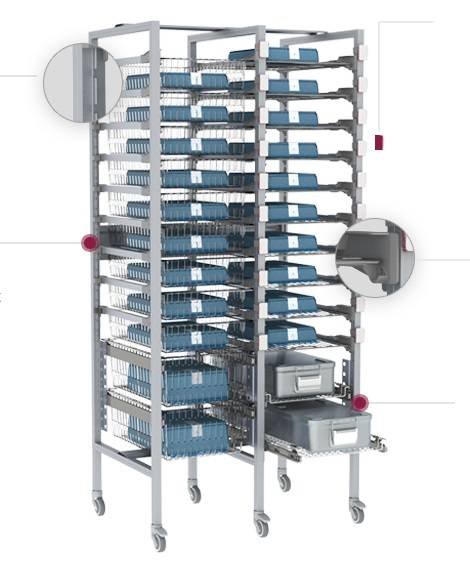 Labeling System
When a shelf or basket is removed for washing, etc., the related label stays on the frame marking the original position so supplies are also brought back to the same location.

100% Modularity
Easily move shelves or baskets up or down without the need of tools. both for standard rails and heavyweight telescopic slides

Telescopic Slides
Hygieia can be equipped with both telescopic slides (for loads over 10KG) or standard plastic rails with horizontal and tilt position