With Pegasus SafeScope™ dual-cart system it's easy to keep your endoscopes safe from damage and free from cross-contamination!
With SafeScope™, it's a snap to transport disinfected endoscopes from a clean area to procedure rooms with virtually no chance of damage or cross-contamination. That's because our carts are durable, easy to maneuver thanks to our directional lock caster system and our 4" bins have integrated lids to keep sensitive scopes safe and snug.
You also have your choice of four different door configurations: open, tambor, glass or solid. Plus, our dual-cart system ensures that clean and dirty scopes are never transported on the same cart so cross-contamination is a thing of the past.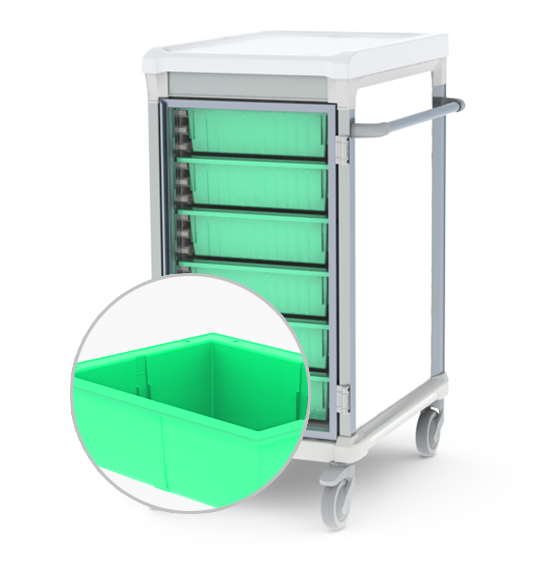 Green: Outfitted with stack of six Green Anti-Microbial sealed baskets to maintain the integrity of the disinfected endoscopes.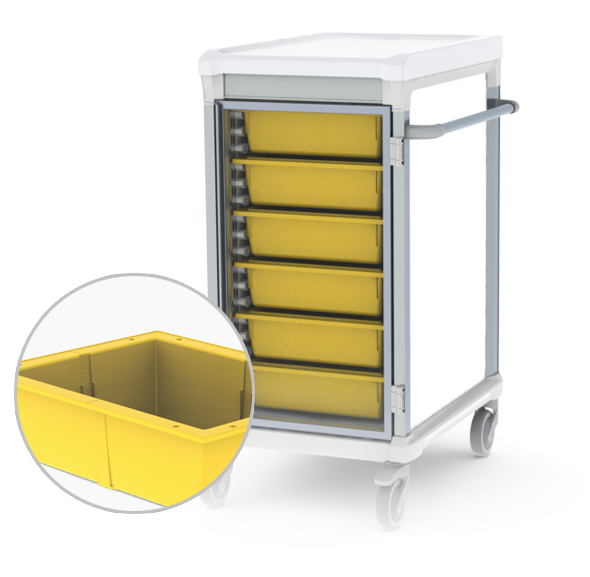 Yellow: Outfitted with a stack of six Yellow High Temp Heat Resistant sealed baskets for optional in basket washing.
ANTIMICROBIAL ISO MODULES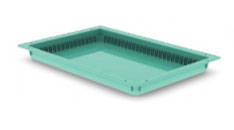 5cm Solid Tray
2" Deep
T054060-AM
60x40x5cm
(24"x16"x2")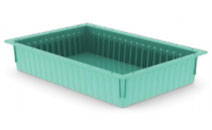 10cm Solid Tray
4" Deep
T104060-AM
60x40x10cm
(24"x16"x4")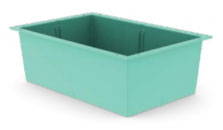 20cm Solid Tray
8" Deep
T204060-AM
60x40x20cm
(24"x16"x8")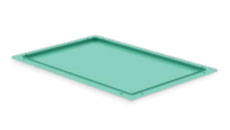 Solid Lid for Antimicrobial
L4060-AM
60x40x1.5cm
(24"x16"x0.6")
HIGH TEMPERATURE RESISTANT MODULES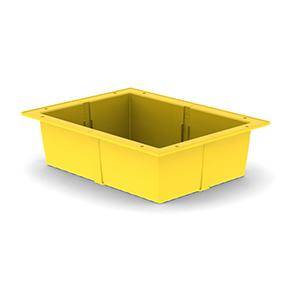 Solid Tray (Half Size)
4" Deep
T103040HR
30x40x10cm
(12"x16"x4")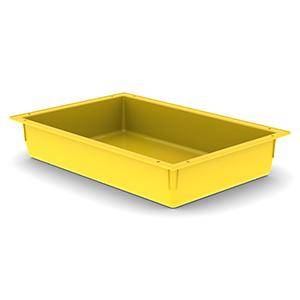 Solid Tray (Not for Dividers)
4" Deep
T104060ND HR
60x40x10cm
(24"x16"x4")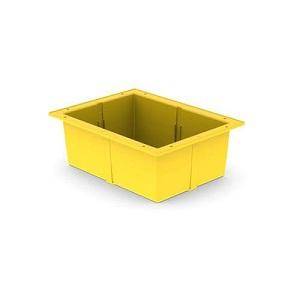 20cm Solid Tray
8" Deep
T203040HR
30x40x20cm
(12"x16"x8")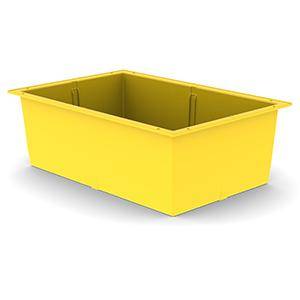 Solid Tray
8" Deep
T204060HR
60x40x20cm
(24"x16"x8")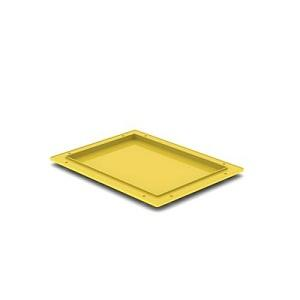 Solid Lid for Heat Resistant Tray
L3040-HR
30x40x1.5cm
(12"x16"x0.6")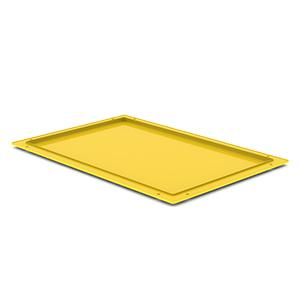 Solid Lid for Heat Resistant Tray
L4060-HR
60x40x1.5cm
(24"x16"x0.6")