PEGASUS RACKS UP TO 40% GREATER STORAGE
Baskets are fully retractable - hence, no gaps are needed between the baskets, no space is wasted and easy access to supplies at the back of the basket is assured.
Clear line of sight + easy and ergonomic access to all baskets at the higher levels.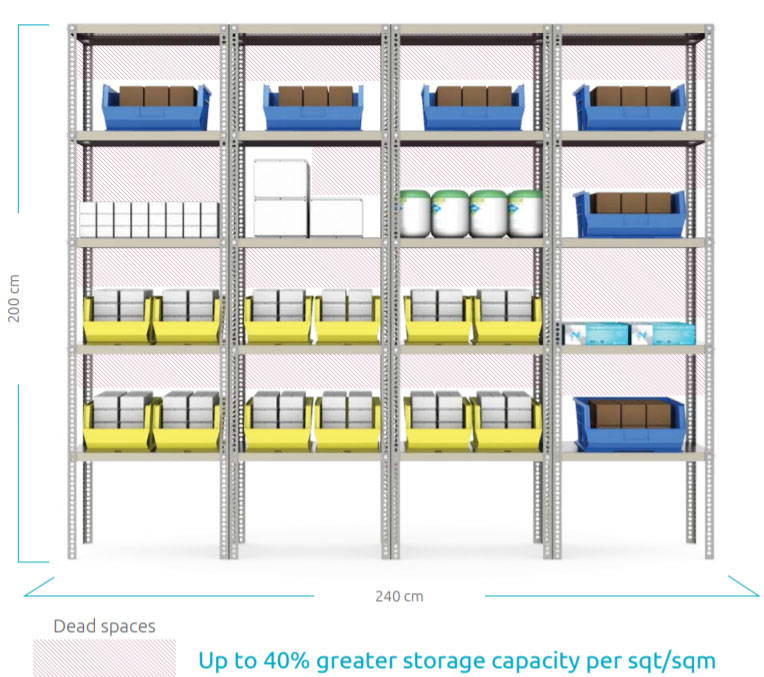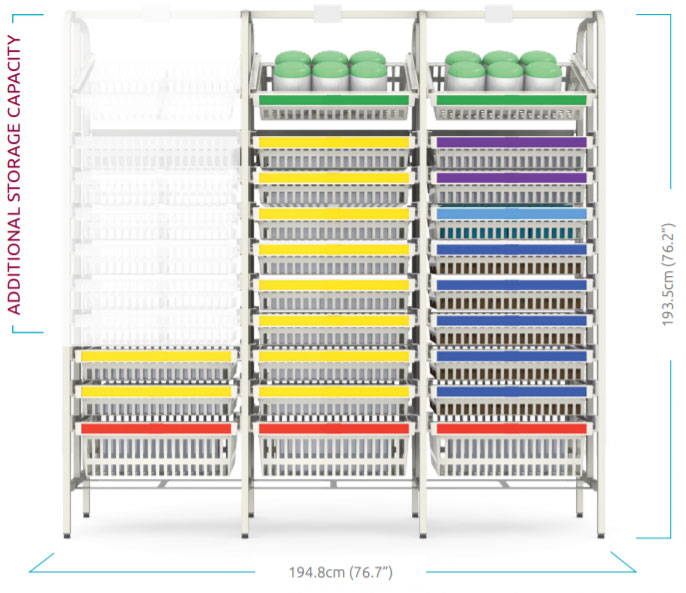 Can be decreased into 0.65 SQM/SQF footprint of dense storage.
Clinicians need to quickly and easily locate supplies to provide faster, better patient care and efficient operation.
By placing supplies in appropriate categories and applying unique colors to each category, the clinicians are provided greater visibility.
Pegasus has developed new ergonomic basket
handles with interchangeable colored strips, enabling clinicians to quickly locate supplies using colored group categories: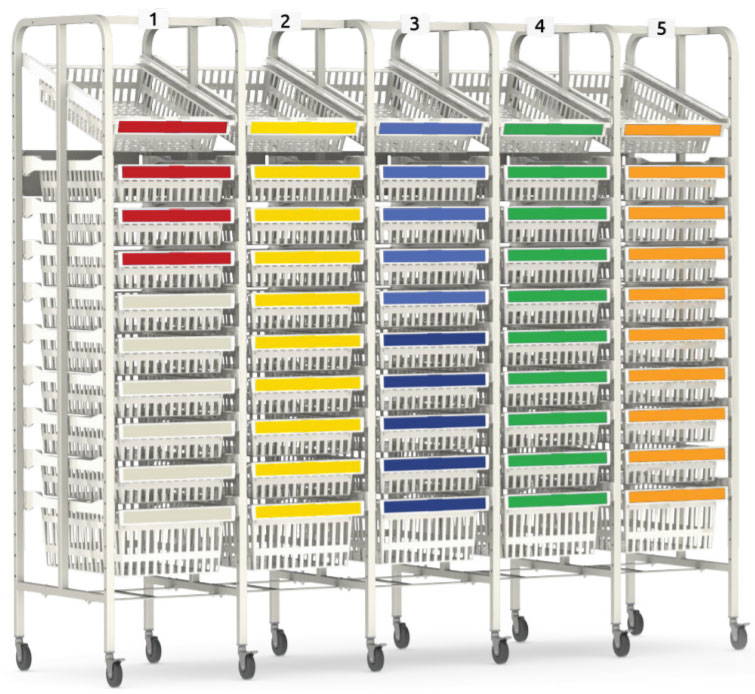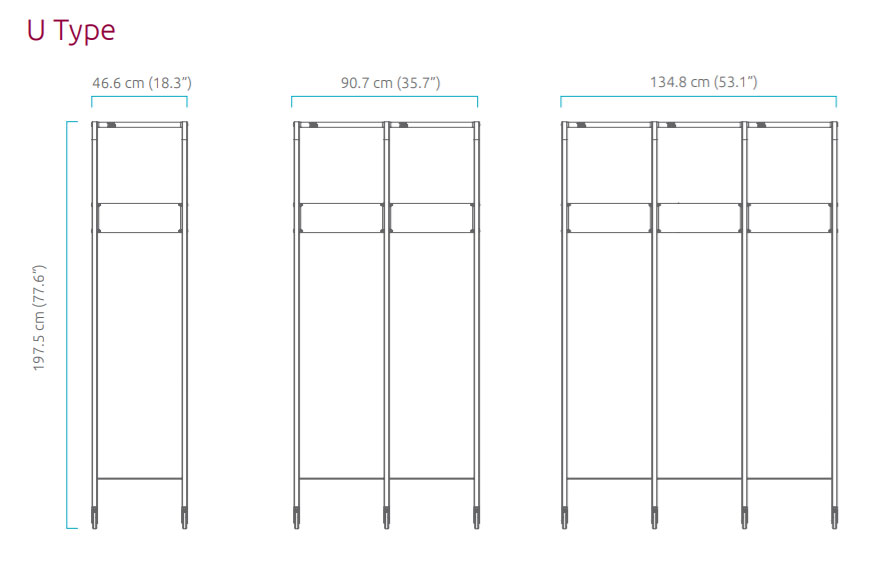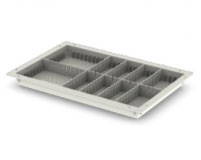 5cm Solid Tray
2" Deep
T054060
60x40x5cm
(24"x16"x2"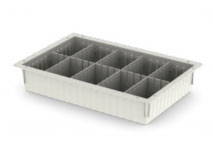 10cm Solid Tray
4" Deep
T104060
60x40x10cm
(24"x16"x4")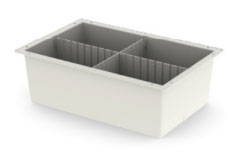 20cm Solid Tray
4" Deep
T204060
60x40x20cm
(24"x16"x8")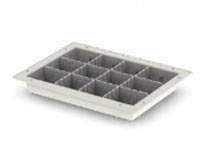 5cm Solid Tray (Half Size)
2" Deep
T053040
30x40x5cm
(12"x16"x2")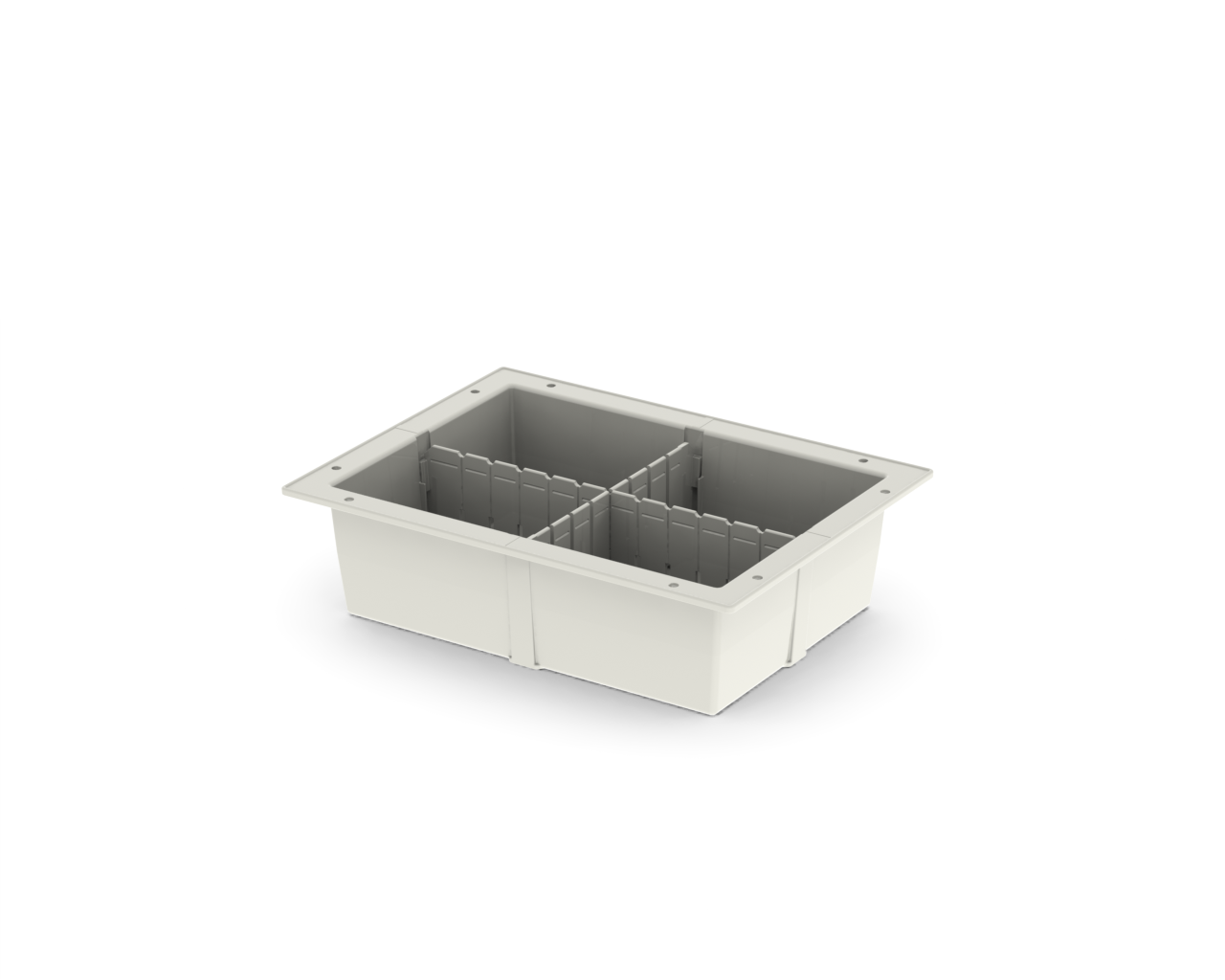 Solid Tray (Half Size)
4" Deep
T103040
30x40x10cm
(12"x16"x4")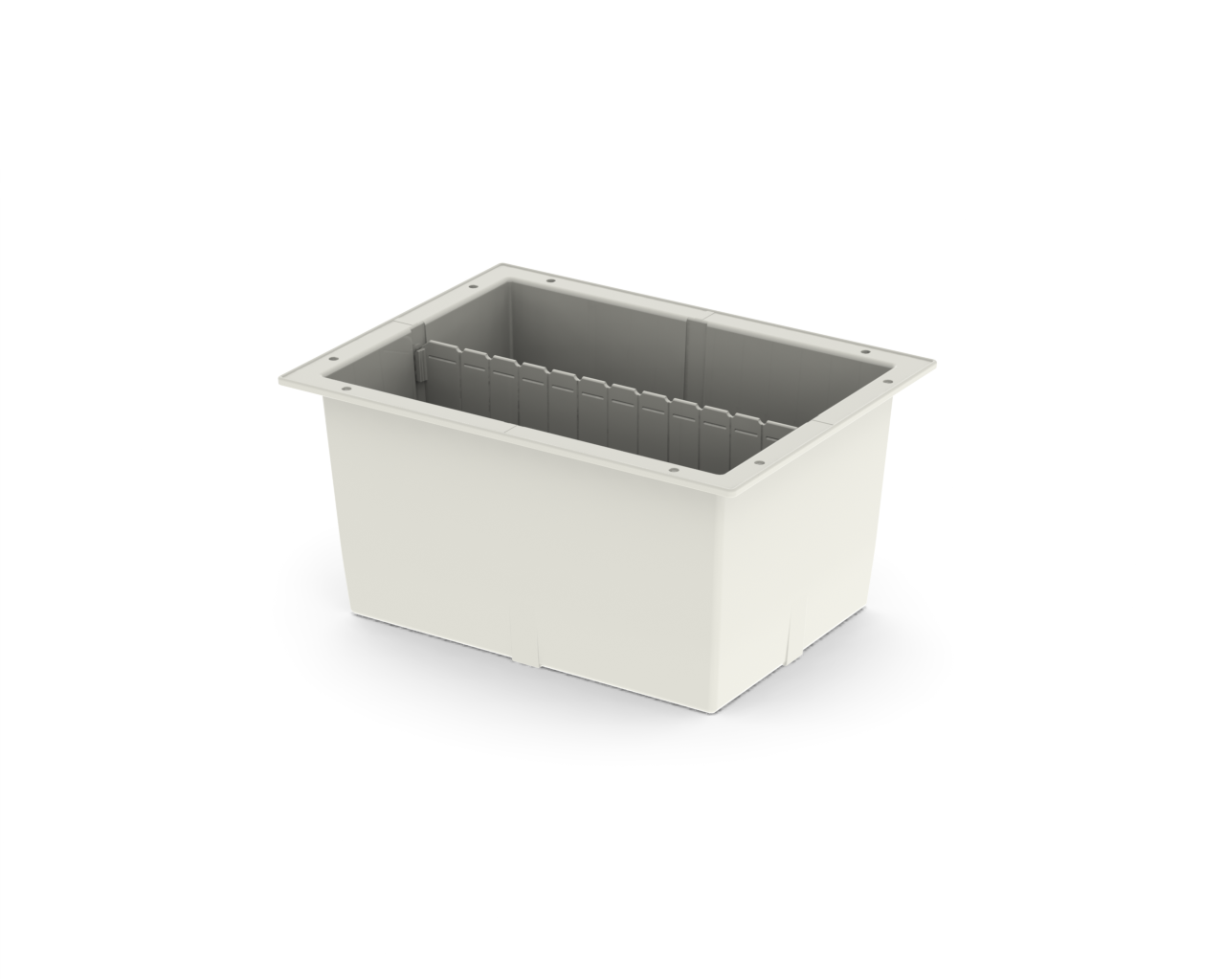 Solid Tray (Half Size)
8" Deep
T203040
30x40x20cm
(12"x16"x8")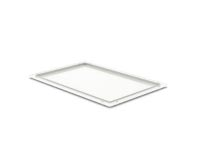 Solid Lid for Basket/Tray
L4060
60x40x1.5cm
(24"x16"x0.6")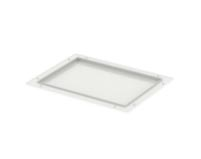 Solid Lid for Basket/Tray (Half Size)
L3040
30x40x1.5cm
(12"x16"x0.6")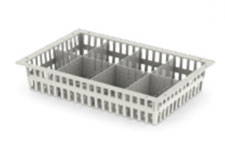 10cm Mesh Basket
4" Deep
B104060
60x40x10cm
(24"x16"x4")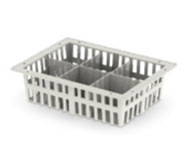 10cm Mesh Basket (Half Size)
4" Deep
B103040
30x40x10cm
(12"x16"x4")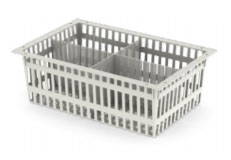 20cm Mesh Basket
8" Deep
B204060
60x40x20cm
(24"x16"x8")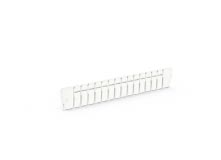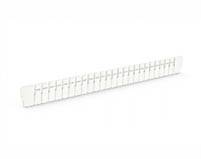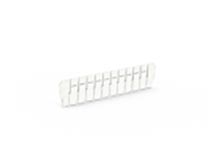 Half tray 5cm Divider
D0530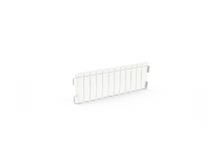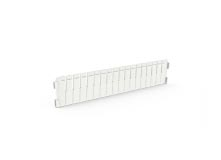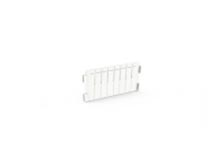 Half tray 10cm Divider
D1030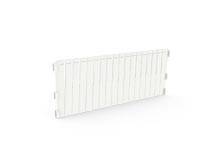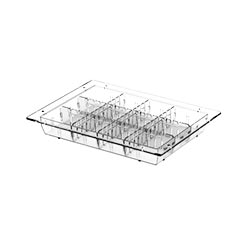 Solid Tray (Half Size)
2" Deep
T053040PC
30x40x5cm
(12"x16"x2")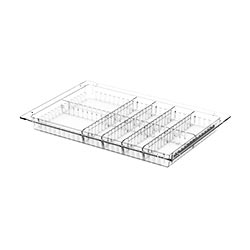 Solid Tray (Half Size)
2" Deep
T054060
60x40x5cm
(24"x16"x2")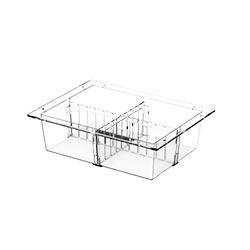 Solid Tray (Half Size)
4" Deep
T103040-PC
30x40x10cm
(12"x16"x4")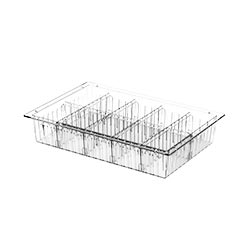 Solid Tray
4" Deep
T104060-PC
60x40x10cm
(24"x16"4")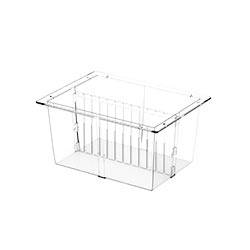 Solid Tray (Half Size)
8" Deep
T203040-PC
30x40x20cm
(12"x16"x8")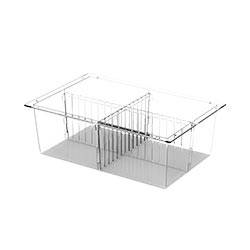 Solid Tray (Half Size)
8" Deep
T204060-PC
60x40x20cm
(24"x16"x8")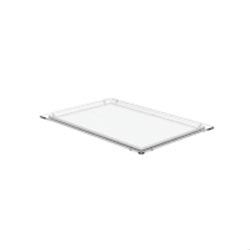 Clear Lid
L4060C
60x40x1.5cm
(24"x16"x0.6")

Mesh Basket (Half Size)
4" Deep
B103040PC
30x40x10cm
(12"x16"x4")
Mesh Basket
4" Deep
B104060PC
60x40x10cm
(24"x16"x4")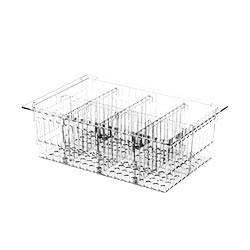 Mesh Basket
8" Deep
B204060PC
60x40x20cm
(24"x16"x8")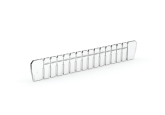 Half Tray 5cm Divider
D0530PC

Short 10cm Divider
D1040PC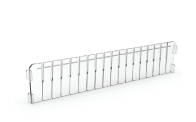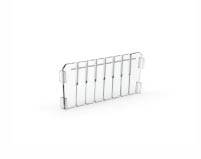 Half Tray 10cm Divider
D1030PC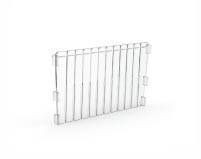 Short 20cm Divider
D2040PC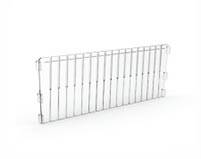 ANTIMICROBIAL iso MODULES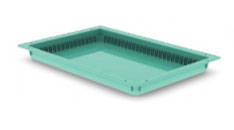 5cm Solid Tray
2" Deep
T054060-AM
60x40x5cm
(24"x16"x2")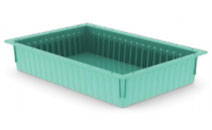 10cm Solid Tray
4" Deep
T104060-AM
60x40x10cm
(24"x16"x4")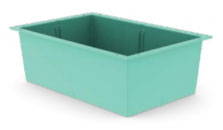 20cm Solid Tray
8" Deep
T204060-AM
60x40x20cm
(24"x16"x8")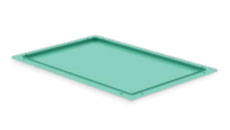 Solid Lid for Antimicrobial
L4060-AM
60x40x1.5cm
(24"x16"x0.6")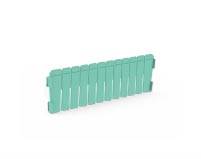 Short 10cm Divider
DM1040-AM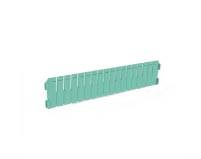 Long 10cm Divider
DM1060-AM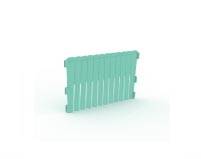 Short 20cm Divider
DM2040-AM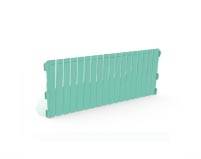 Long 20cm Divider
DM2060-AM
HIGH tEMPErature RESISTANCE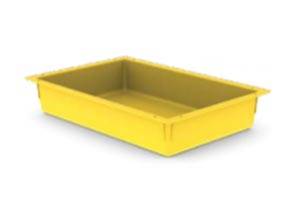 10cm Solid Tray
4" Deep
T104060ND HR
60x40x10cm
(24"x16"x4")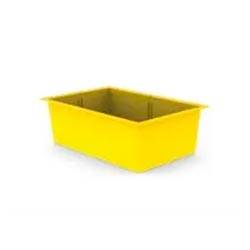 20cm Solid Tray
8" Deep
T204060HR
60x40x20cm
(24"x16"x8")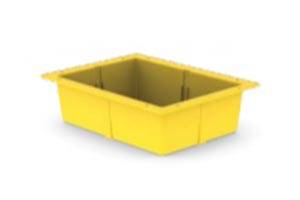 10cm Solid Tray (Half Size)
4" Deep
T103040HR
30x40x10cm
(12"x16"x4")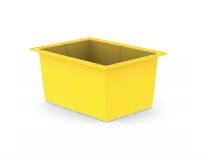 20cm Solid Tray
8" Deep
T203040HR
30x40x20cm
(12"x16"x8")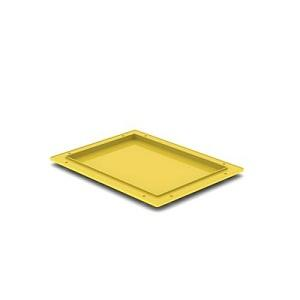 Solid Lid for Heat Resistant Tray
L3040-HR
30x40x1.5cm
(12"x16"x0.6")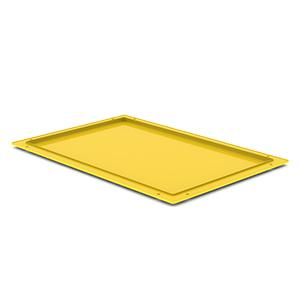 Solid Lid for Heat Resistant Tray
L4060-HR
60x40x1.5cm
(24"x16"x0.6")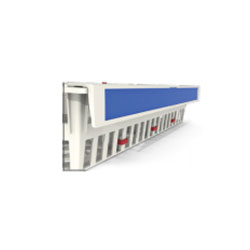 Label Handle
LBL-HDL/ U-B
LBL-HDL-E-B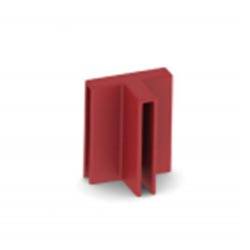 T-Holder for Dividers
THLDR